Shepherd's Pie
Time to slow down on the baking and make dinner! Shepherd's pie is always a huge hit in our house. Now you can make this Pub classic right in your own kitchen. I always apply shortcuts whenever I can so it helps that this no fail recipe uses frozen vegetables you have in your own freezer. Running to the store to buy fresh vegetables is time consuming when you are in a hurry. You can use fresh vegetables if you have them.
Ingredients for the potatoes
4/5 white potatoes
4 tablespoons butter
1/2 cup of milk
dash of salt
sprinkle of season salt
Ingredients for the meat mixture
1 1/2 lb ground beef
1 tablespoon butter
2 tablespoons tomato paste
1/4 cup beef broth
1 teaspoon Worcestershire sauce
1/4 cup chopped onion
1/2 cup frozen corn
1/2 cup frozen peas
salt and pepper to taste
Directions
Peel and cube potatoes into 1/2 inch dices
Put in medium saucepan and cover with water and boil for 20 minutes
Add butter, milk and dash of salt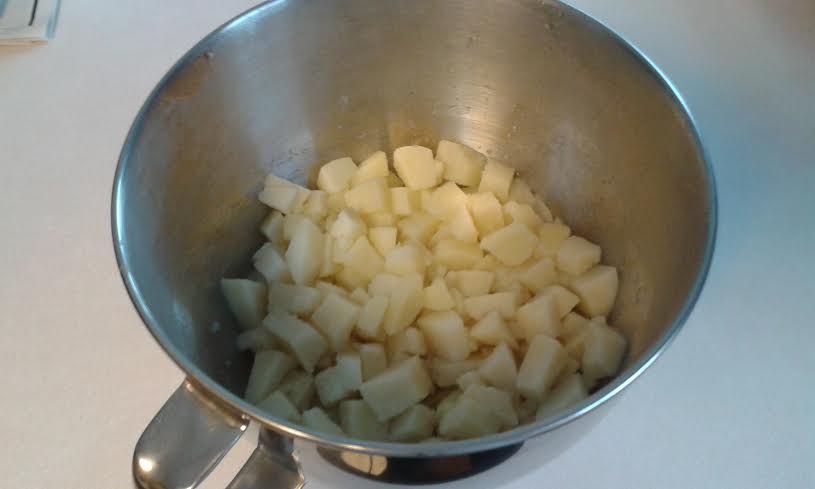 Drain and Mash the Potatoes
*Preheat the oven to 350
While potatoes are cooking melt butter in large skillet
Saute onions for 4 minutes
Add ground beef and brown
Add tomato paste and mix
Add beef broth and Worcestershire sauce
Mix
Add frozen vegetables
cook on low heat for 5 minutes
Pour Meat mixture into 1 1/2 quart baking dish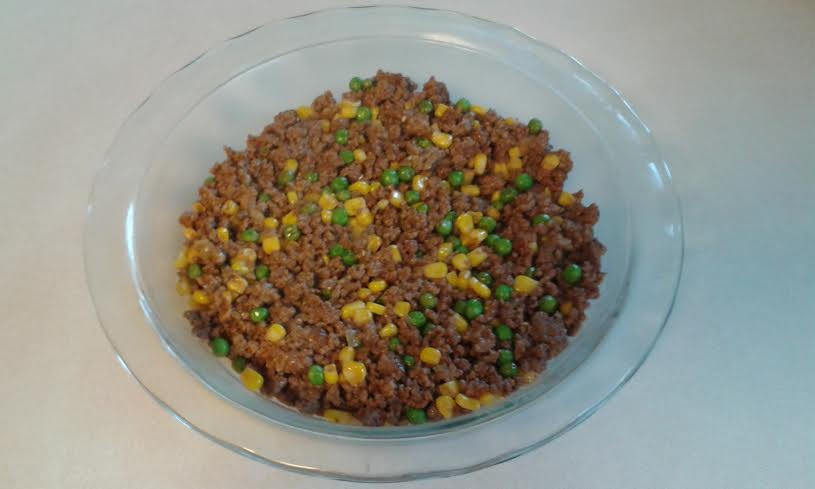 Top with the mashed potatoes
Use a rubber spatula to smooth out potatoes
Sprinkle Season Salt on potatoes
*Bake for 25 minutes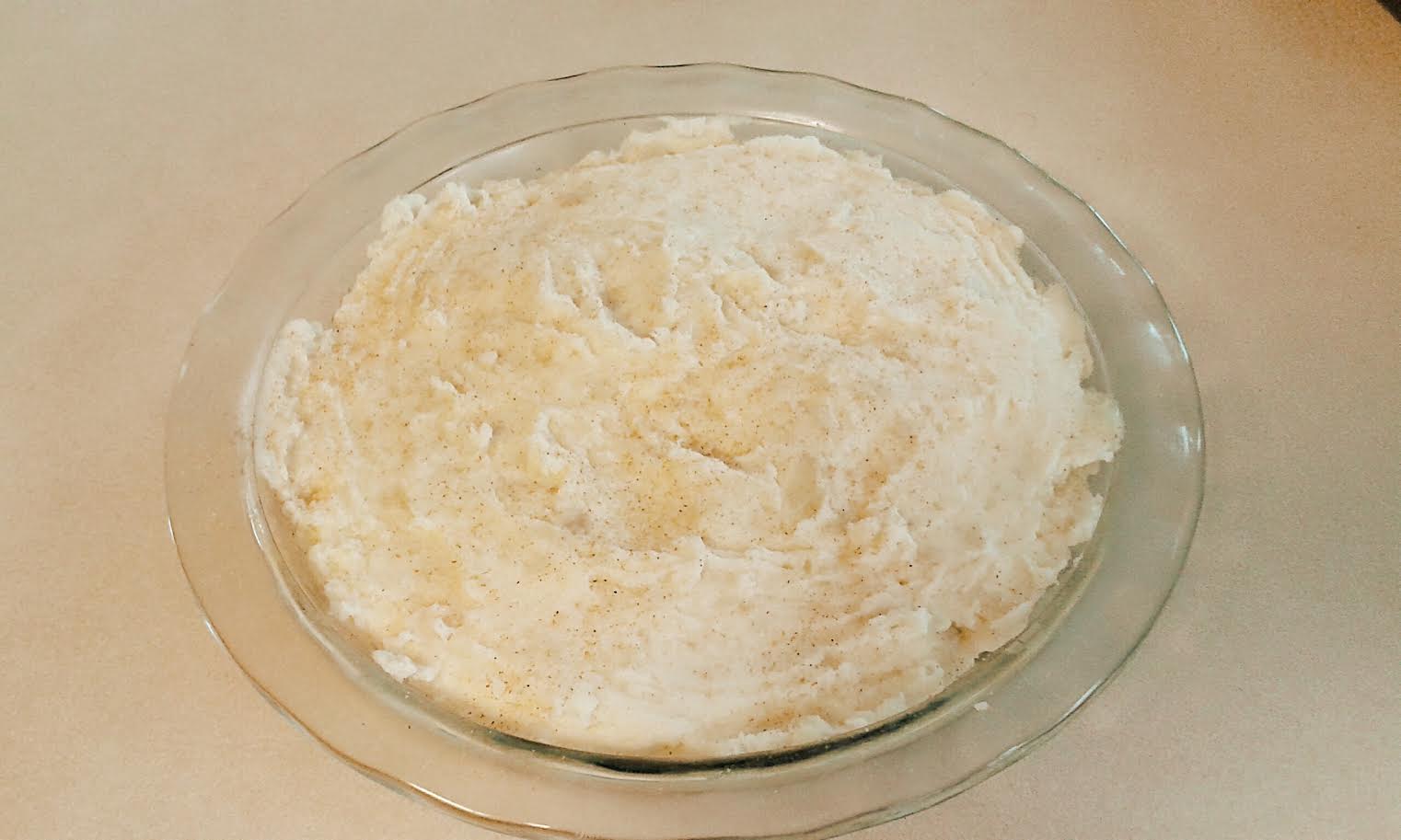 Done! Dinner in one dish! Enjoy!