Pierogies are filled dumplings of East European origin.
Typical pierogie filling includes potato, sauerkraut or cheese. These dumplings can be served with melted butter or sour cream. Growing up we had them with a side of sour cream and grape jelly.
This  pierogie recipe makes roughly 5 dozen and takes about 4 hours. It is time consuming but they can be frozen.
You will need 3 lint free dish towels to cover the dough while working with it so it does not dry out.  Remember to cover dough while making cut outs and cover cut outs while filling.  Gather up the ingredients to make things easier.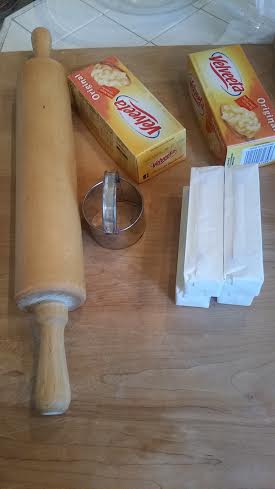 Ingredients
2 lb flour – sifted
5 lb bag of red potatoes
1 lb Velvetta Cheese- cubed
2 eggs
1 1/2 cups Hot water
2 sticks of butter
Salt about 1/2 teaspoon
Directions
Peel and cut potatoes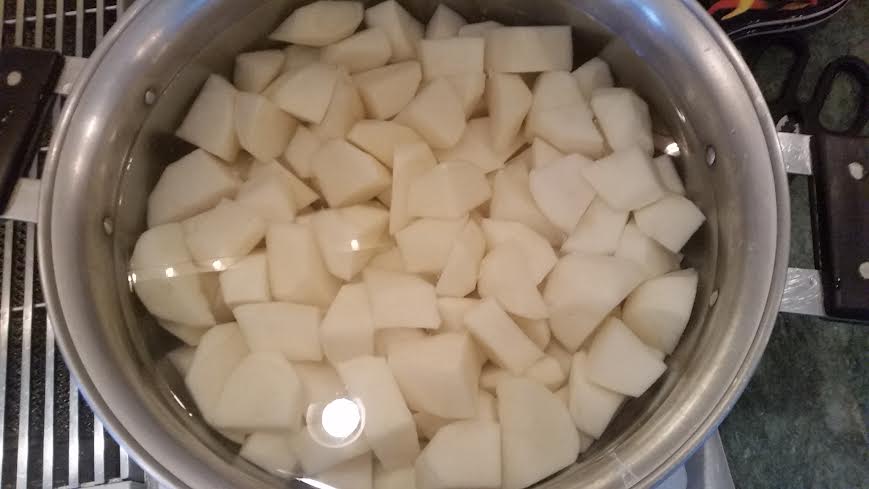 Boil  until soft when poked with a fork  about 20 minutes
Drain the potatoes
Add 1 stick of butter and Velvetta
Cover for a few minutes until the butter and Velvetta are melted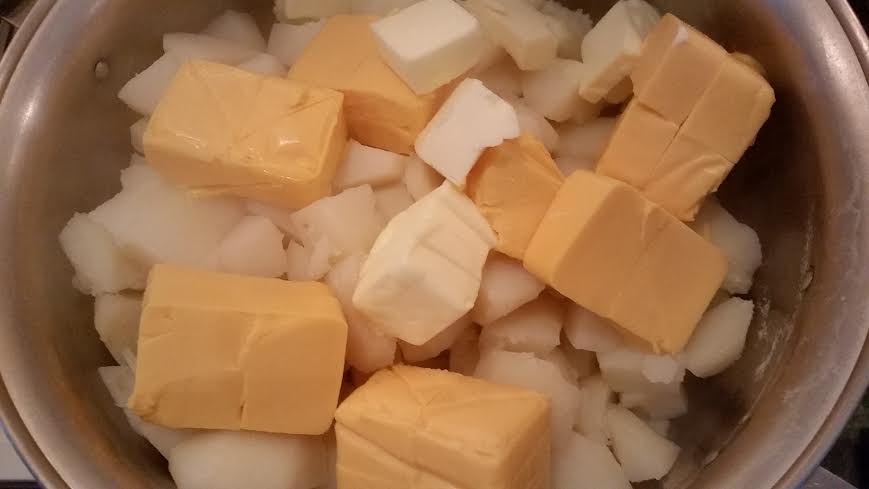 Add Salt
Beat with mixer
Set aside while preparing the dough
To make the dough
Mix flour with eggs and slowly add water until it's a good consistency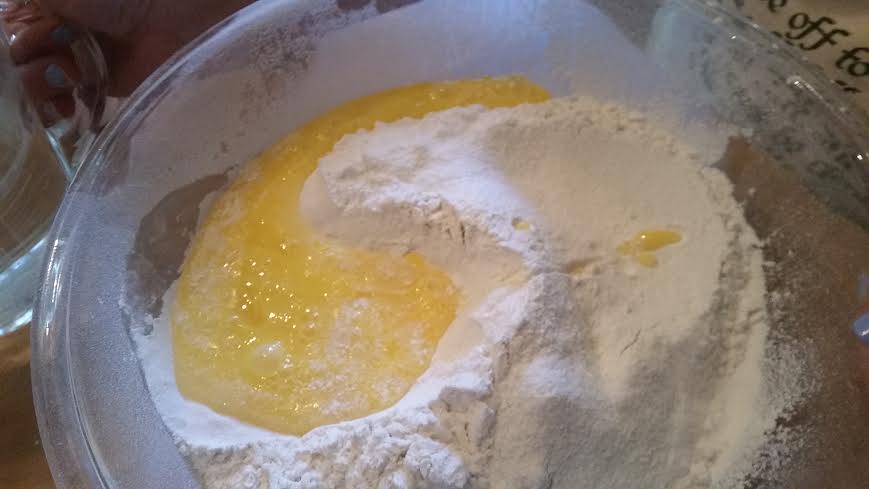 Cover with towel
Roll out dough
Cut into circles using a round cookie cutter or a glass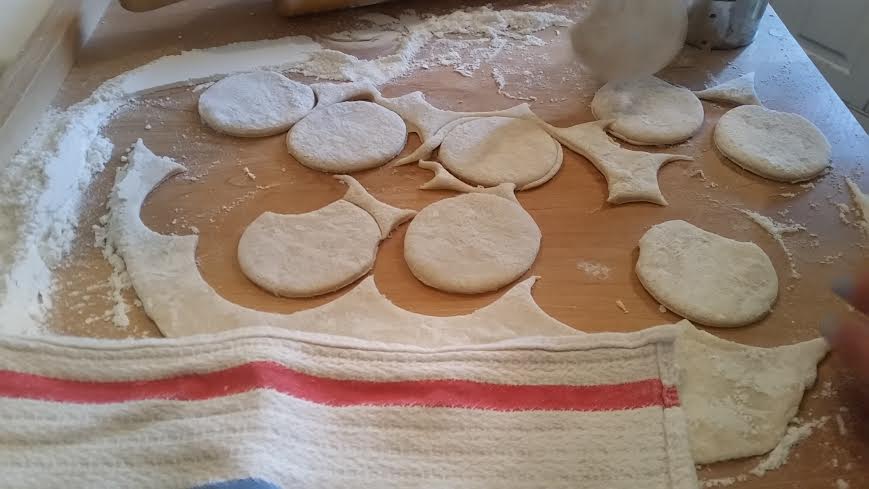 Roll each circle out individually again, it will make the dough circle bigger making it easier to fold and fill.
Fill each individual circle with about a tablespoon of the potato/cheese filling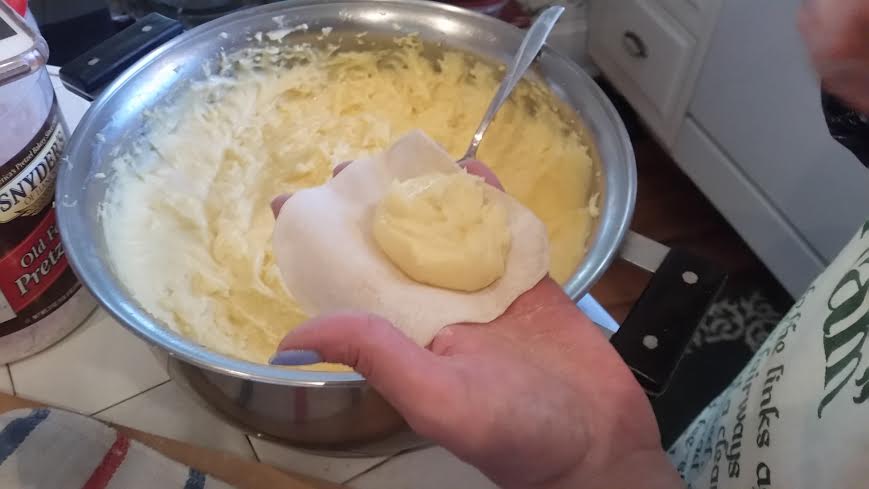 Seal the edges by pinching the edges closed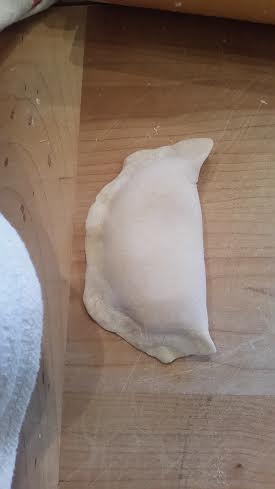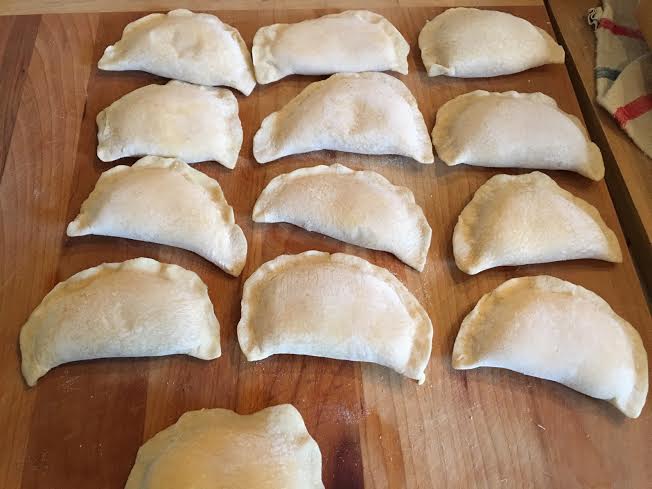 Bring a pot of salted water to a boil                                                                         Carefully add the pierogies to boiling water about 7-10 at a time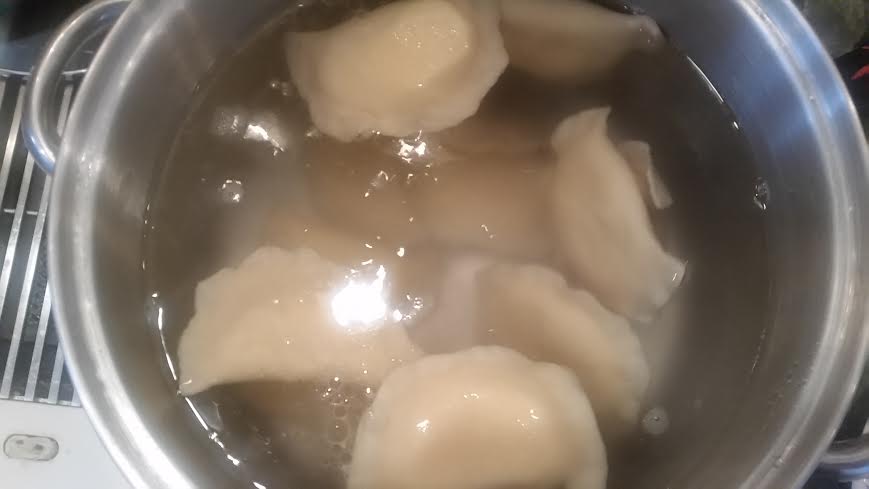 After they rise to the top time and cook for 2 minutes
Using a slotted spoon carefully remove the pierogies one at a time to a serving platter
Melt 1 stick of  butter and pour it over the pierogies.  This also helps them not stick together when freezing.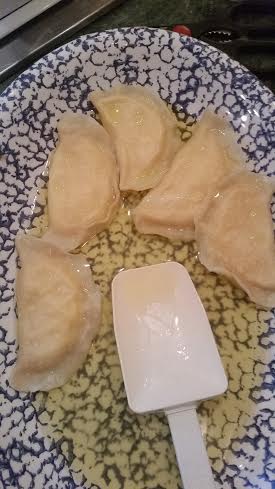 Enjoy!