Extra moist tropical cupcakes with sweet pineapple and coconut. Summer is almost here and it's time for sunshine, blue skies and umbrella drinks.
These cupcakes contain no alcohol so you can share with the whole family.  I am happy to see winter finally behind us and I am ready for summer.  For me spending time in a hot kitchen during hot summer days is not my favorite way to spend time. When I decide what to bake it has to have a big pay off and these cupcakes are worth it!
These are my absolute favorite cupcakes and the creamy velvety icing makes for the perfect summer dessert. This recipe makes 1 dozen cupcakes.
Ingredients
1 and 2/3 cups all purpose flour
1/2 teaspoon baking powder
1/4 teaspoon baking soda
1/2 teaspoon salt
1/4 cup granulated sugar
3/4 cup light brown sugar, packed
1/2 cup unsalted butter, melted
1 large egg, room temperature
1/2 cup pineapple juice, 100% juice
1/2 cup coconut milk
2 teaspoons vanilla extract
Frosting
3/4 cup unsalted butter, room temperature
3 cups confectioner's sugar
1/4 cup heavy cream
2 teaspoons vanilla extract
1/4 teaspoon coconut extract
Directions
Preheat oven to 350 degrees
Line muffin pan with cupcake liners
Make cupcakes: In a large bowl mix the flour, baking soda, baking powder and salt
In a medium sized microwave-safe bowl melt the butter
Whisk in the granulated sugar, brown sugar and egg
Whisk in the pineapple juice, coconut milk and vanilla extract
Mix the dry ingredients into the wet ingredients. Mix until no lumps are left
Fill the cupcake liners 2/3 of the way full
Bake for 20 minutes, until toothpick inserted in center comes out clean
Cool on cooling rack completely before frosting
Make the frosting: With an electric mixer or stand mixer beat the softened butter until smooth and creamy
Add the confectioner's sugar, cream, vanilla and coconut extract
Beat at high speed for 3-4 minutes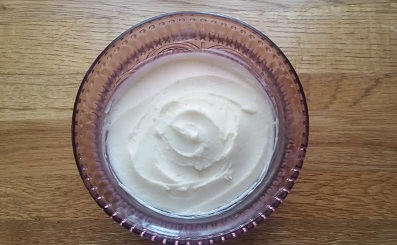 Frost cooled cupcakes