Nothing is better than fresh from the oven muffins. These moist and fruity blueberry muffins are a sweet experience. Making bakery fresh blueberry muffins right at home has never been easier.
This muffin recipe is the base muffin recipe I use and it will work great with chocolate chips, raspberries or whatever you like in your muffins. I attended the annual Blueberry Festival  in my town and couldn't resist running home with my stash of blueberries and making muffins.  Today I'm going to help you make bakery fresh blueberry muffins right at home. I'm wondering right now if I can use some of my blueberries to make cookies. I'll figure that out another day. Can you tell I have a sweet tooth?
The secret to successful muffins is to avoid over-mixing.
Makes 6 muffins      Prep time: 15 minutes      Bake time: 15 minutes
Ingredients
1 1/2 cups all-purpose flour
2 teaspoons baking powder
1/4 teaspoon salt
1 egg, room temperature
1/2 cup granulated sugar
1/2 cup buttermilk
1/4 cup vegetable oil
1/2 teaspoon vanilla extract
1 cup fresh/frozen blueberries
Directions
Preheat oven to 425 degrees
Spray muffin tin with non-stick spray
In a large bowl, combine flour, baking powder, salt
Mix dry ingredients and set aside
In a medium bowl, whisk eggs and sugar until combined
Mix in the oil, buttermilk and vanilla
Fold wet ingredients into dry ingredients and mix together by hand.
Avoid Overmixing
The batter will be somewhat lumpy
Fold in the blueberries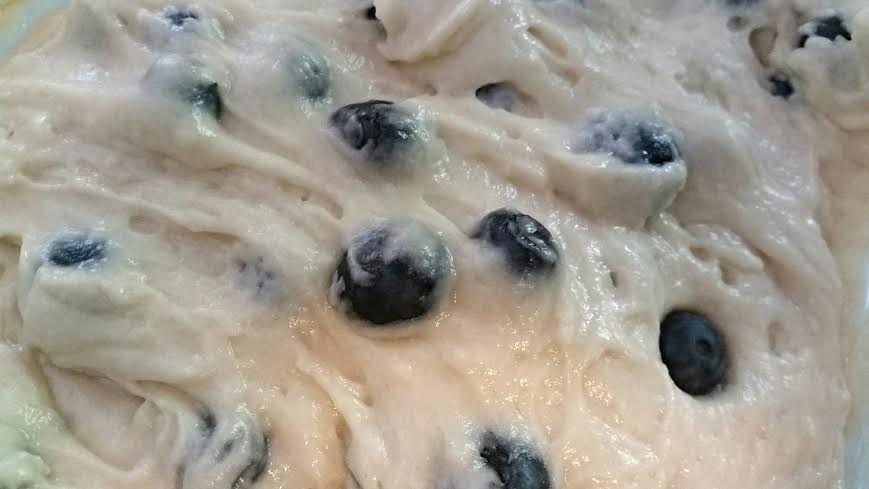 Pour batter into muffin tin, filling to the top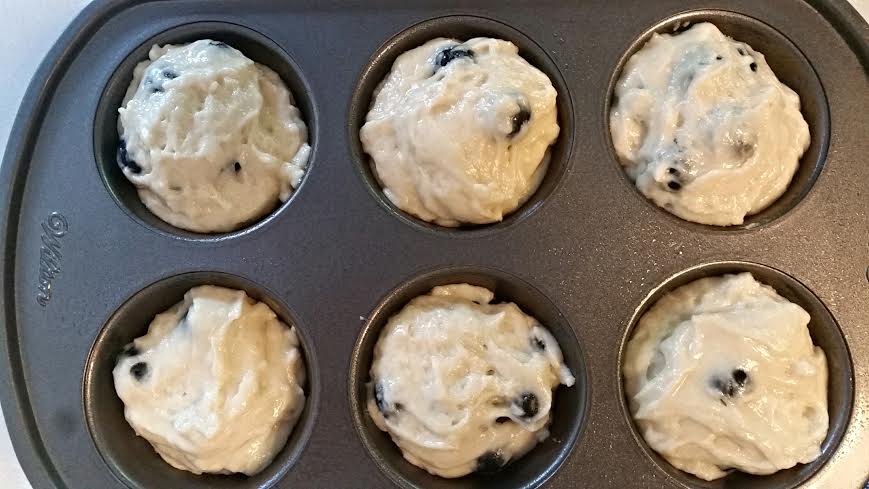 Bake at 425 degrees for 5 minutes
Reduce oven temperature to 375
Bake for an additional 10 minutes
Store muffins at room temperature in an airtight container for 5 days
Muffins freeze well for up to 3 months