If you happen to be traveling to South Jersey, be sure to make The Grille one of your stops. After sightseeing and visiting the Cape May Light House, head to Sunset Beach at the tip of Cape May for a relaxing beachside lunch. Whenever I visit Cape May, I always make a point to visit this snack bar.  The food is typical beachside casual dining.  Dining is outside on a bench or at a table with umbrella. Definitely flip-flop attire here, no need to get dressed up after all, you're at the beach! The atmosphere is as casual as you can get, feet in the sand while you eat a cheesy, messy hot dog.
The menu is up on the wall, specials  are on a whiteboard. You place your order at the counter and they call your name when your order is ready. The food is great and the views are stunning.

The Grille has a special sauce called The Sunset Sauce created by the owner. I tried it on my hot dog and dipped my french fries into it.  To try this sunset sauce you can purchase a  small cup for 50 cents.  The special was a Sunset Burger, a cheese burger with sunset sauce  topped off with onion rings. The menu is big and includes clam strips, crab cake sandwich and fried shrimp.  I purchased a cheese hotdog and cheese fries. The cheese hot dog was $3.50 and the cheese fries were $3.50.  If you are looking for a healthier option they offer a grilled chicken sandwich for $6.50. They also offer a breakfast menu that includes an egg sandwich, western omelet and bagels.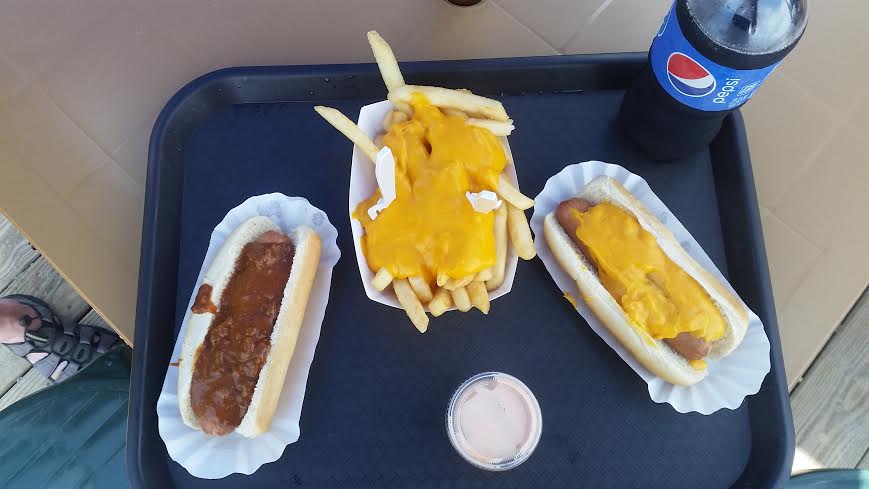 The prices here are reasonable for seashore food.  Please be aware that they only accept cash.
While relaxing here you might catch a glimpse of the Cape May Ferry traveling from Cape May to Lewes DE.  It's always a treat to watch the ferry go by! One of the more stand out attractions here is the sunken concrete ship, the SS Atlantus. This concrete ship is the most famous of 12 concrete ships built during WWI.  After a storm hit, the ship broke free of her moorings. Today the stern is the most visible section which is easy to see while having a meal at The Grille.
The Grille is pet friendly so bring along your dog to enjoy!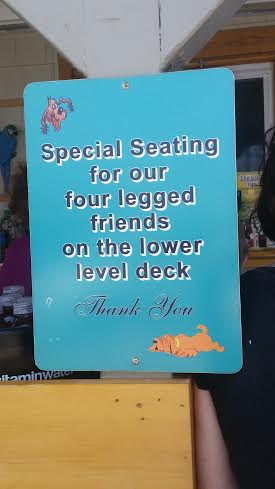 When visiting The Grille you can also visit the gift shop and play mini golf. There is free parking but it fills up fast during the summer. You can also find parking along the street.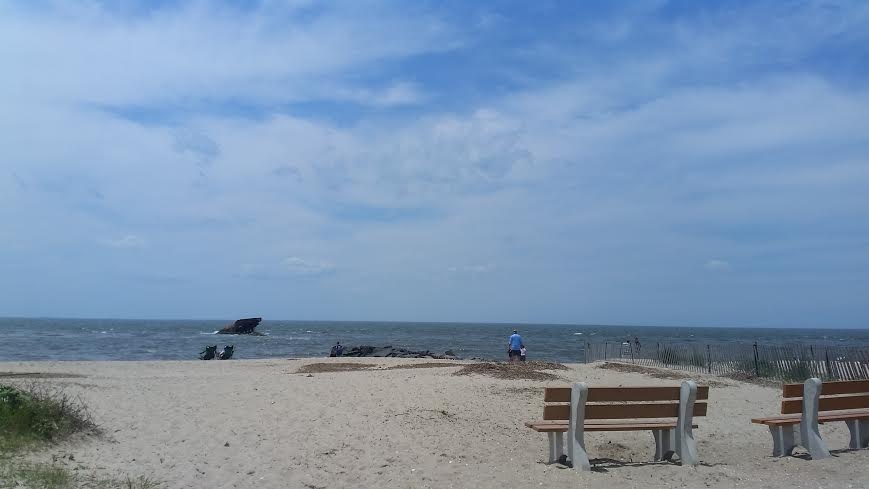 I can't say enough about the beautiful views you can enjoy while taking a break and eating here. I recommend The Grille and look forward to visiting again soon.
The Grille    502 Sunset Blvd   Cape May, NJ  08204    (609) 884-0008