You found it! The Perfect Creamy Caesar Dressing Recipe.
This is better than any Caesar dressing you've tasted. This creamy dressing is so good you'll want to eat it by the spoonful. This is the perfect marriage of ingredients, the anchovy paste is discretely incorporated into the blend. The Parmesan cheese gives it that slight hint of that glorious taste you love. In fact there are no over powering flavors and the fusion of spices create that wonderful Caesar flavor. Dig out your blender and impress your family and friends with homemade Caesar dressing. Adding cooked chicken is a nice addition if you want to create a satisfying chicken Caesar salad. You can also switch things up and use tuna to create a complete meal. This recipe is so easy you'll wonder why you've been buying bottled Caesar dressing.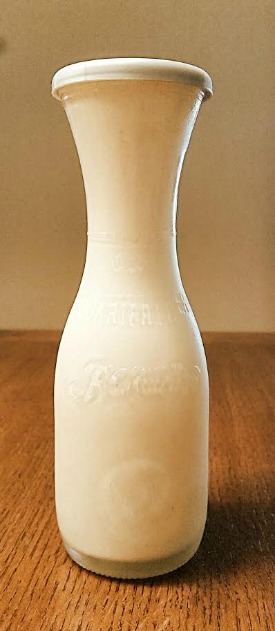 Important, use good mayonnaise and do NOT use 'lite" mayo, the dressing tends to separate. Leftover dressing does keep for weeks in the refrigerator. You can easily make half the recipe if you need less. In addition to the homemade dressing try making some homemade croutons. Tear bread into pieces and dry in 200 degree oven. For pretty croutons, cube frozen bread and dry in 200 degree oven.
For fun you can check out the origin of Caesar salad at http://www.kitchenproject.com/history/CaesarSalad/.
A few different opinions exist about who first came up with this unique salad. With anything so wonderful there are a few claims as to whose brilliant recipe it is. Was it created in 1924 at Caesar's Restaurant or did it all start in 1927 as the Aviator's Salad? Wherever it originated it has held the test of time and is still going strong.
Ingredients
6 eggs
2 teaspoons Anchovy Paste
3/4 teaspoon Curry Powder
1/2 teaspoon Garlic Powder
1 pkg Lipton Onion Soup Mix
1 1/4 cup Grated Parmesan Cheese
1 quart Mayonnaise

Directions

Place all ingredients EXCEPT the mayonnaise into a blender
Blend thoroughly
Place blender contents in a large bowl with 1 quart of mayonnaise
Mix completely
Just before serving toss Romaine lettuce with several tablespoons dressing, adding more as necessary to coat lettuce well
After tossing, add croutons to suit your taste and toss