Get glamorous and let's kick it up a notch! Take vanilla cupcakes and dress them up for a special occasion. Make sensational looking buttermints by using a cupcake decorating tool. Now that you have learned how to make the recipes, it's time to get fancy.
When special occasions occur, it's not difficult to take the extra step to create a glamorous table. Show your family and friends how special they are and make a special day memorable. I will give you simple ideas to turn a basic vanilla cupcake into a show stopper! You will also be able to create classy buttermints with a simple tool.
The first step to glamorous is with a show stopping cupcake.  Dress your cupcake to the nines by frosting with swirls and accessorizing with sparkles of the gold. Start by using my basic vanilla cupcake recipe. Use gold cupcake liners and gold sprinkles to create a luxurious cupcake. I used Wilton Pearlized Gold Mix  to decorate my cupcakes. This particular mix adds edible elegance, it comes in a 4 cell pearlized mix. I also love to use Ateco Baking Cups. They are not only terrific cupcake liners, but great to use to hold candies and nuts at parties. Set the liners around and use for little appetizer bowls that can be carried.
I love using the Wilton 1M piping tip. It creates a beautiful swirl of frosting.  I also like to use the Wilton 4B  open star tip which makes another fancy swirl. Remember to start the piping in the center of the cupcake, swirling to the outside, doing a loop around and pulling up from the center. I used my buttercream frosting to decorate these lovely cupcakes.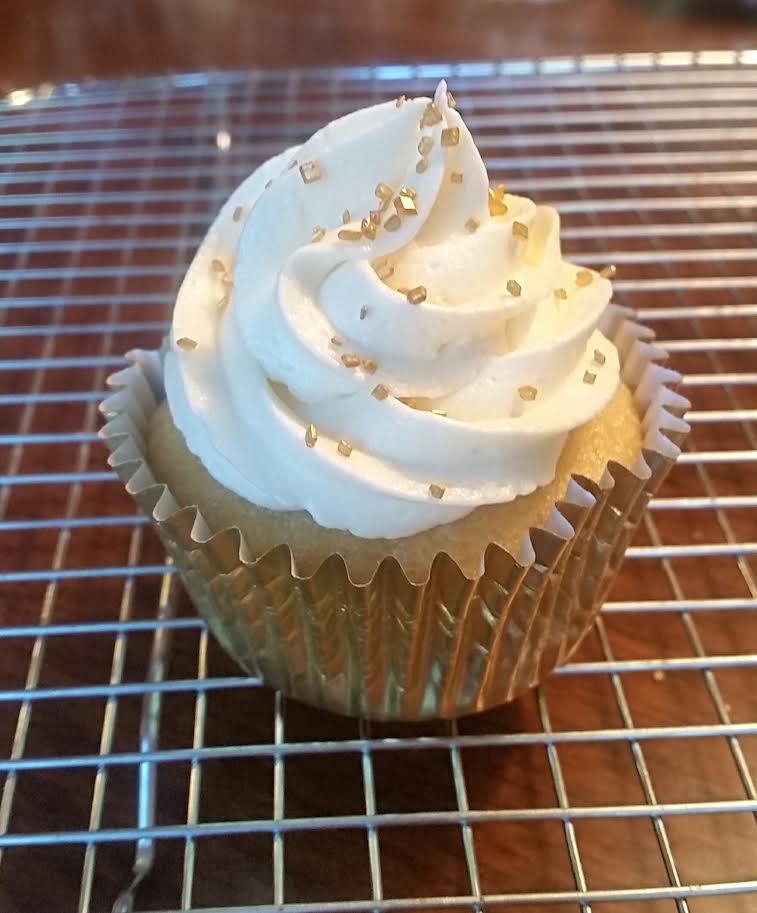 Now let's make a classy confection that you can place on your well dressed dining room table! This is a simple step doesn't involve extra time. Create little flowers using a cupcake decorator and pressing out the mints. This step is actually easier than hand cutting each mint and the results are charming. Begin by preparing the buttermints. Instead of rolling the dough into a log, fill the tube of a cupcake decorator (Piping bag) and press out charming little flowers. Your guests will love these melt in your mouth mints! Display the buttermints in you favorite candy dish.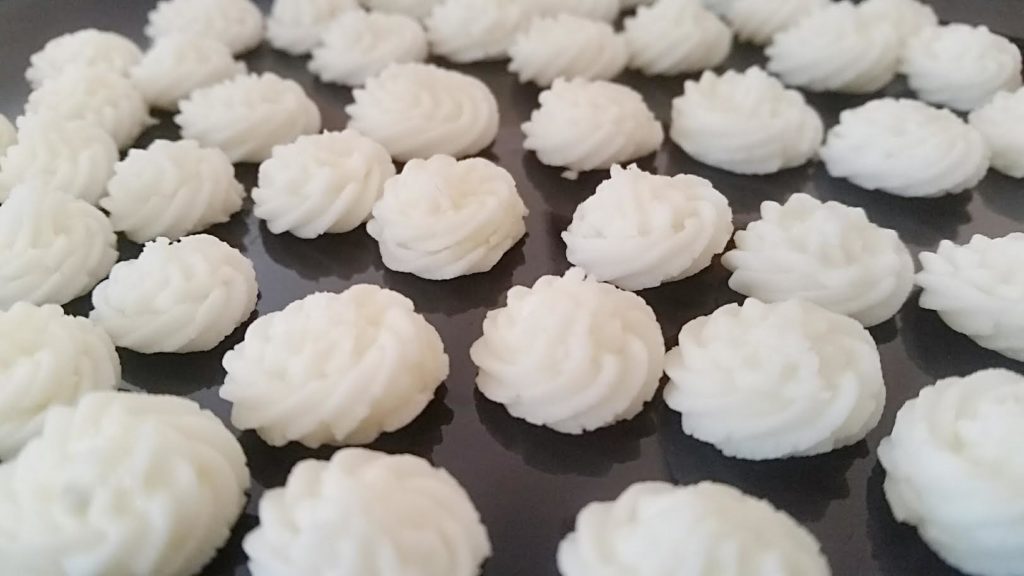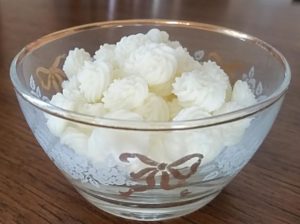 After you decorate your cupcakes and prepare the buttermints, use elegant pieces to display the finished product. Adorn the table with candles, a centerpiece and pretty table linens.