Lasagna is everything good all snuggled up into one delicious pasta dinner! Noodles, cheese and ground beef, how can it get any better? I'll tell you, Pastitsio! This Greek pasta dish contains a bechamel sauce, noodles and ground beef. It is very similar to Italian lasagna.There is a bottom layer of tubular pasta, middle layer of ground beef and a top layer of bechamel sauce.
I absolutely love lasagna, but recently I was introduced to pastitsio. Now I can officially say this is my number one pasta love.  I met my new love totally by accident. Attending a Bacchanalia for a benefit, I sampled my first taste and I was hooked. I had to have more.
My favorite Greek restaurant is Yianni's Taverna.  I'm guilty of not taking a closer look at the menu sooner. This particular meal almost slipped by me. But, I'm a creature of habit when dining out. I have a tendency to order the same old, same old. In my defense I'm not Greek and the Greek words on the menu only confuse me. Turns out my pasta love was on the menu at Yianni's and it was time to head back and revisit my love. I was on a mission. Perhaps I was overly excited when I ordered. I confidently announced to the waiter "Greek lasagna please." The knowledgeable waiter said "You want pastitsio." The rest is history.
Determined I could make this at home, I turned to my Greek friends for help. The recipe I received proved to be fairly easy but slightly labor intensive. Warning, expect a few pots and pans to get dirty with this recipe.
Learning more about my new love, I discovered pastitsio derives from the Italian pasticcio. Very loosely translating to mess or messy kitchen. I was up for the challenge! After all, I was hopeful I could at least come close to the real deal. If you already knew pastitsio lucky you, if not let me introduce you to Greek Lasagna!
There are three steps to making pastitsio. First, the pasta is made. Second you put the meat sauce together and let it simmer for twenty minutes. Then finally you prepare the bechamel sauce. It takes three individual steps but if you take your time it really isn't difficult.
On a side note, hunger and impatience took over and I used boxed ziti noodles. This turned out fine but next time I will use authentic Greek lasagna noodles.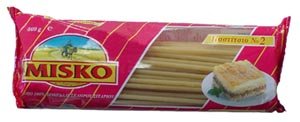 Pastitsio
Ingredients
Pasta
1

lb

ziti

4

tablespoons

butter

1/4

cup

Pamesan cheese-grated

1

pinch

nutmeg

dash

salt

dash

pepper

3

eggs

beaten

1/4

cup

Parmesan cheese

for topping
Meat Sauce
2

tablespoons

butter

1

large

onion chopped

1

clove

garlic-crushed

1 1/2

lbs

lean ground beef

1/4

cup

tomato paste

1/2

cup

dry red wine

2

tablespoons

fresh parsley

dash

salt

dash

pepper
Bechamel Sauce
1/2

cup

butter

1/2

cup

all-purpose flour

3

cups

whole milk

1/2

cup

Parmesan cheese

grated

1/4

teaspoon

nutmeg

1

egg

beaten

dash

salt

dash

pepper
Instructions
Pasta
To make the pasta: Prepare ziti according to box


Drain and add back to the pot


In small pan, melt butter until golden brown and pour over Ziti


Add Parmesan cheese, nutmeg, salt and pepper and toss well. Allow to COOL


Add beaten eggs and toss again; set aside

Meat Sauce
Saute onion and garlic in butter until soft


Increase heat and add ground beef, cook until meat begins to brown


Add tomato paste, wine, parsley, salt and pepper


Cover and simmer over low heat for 20 minutes

Bechamel Sauce
Stir in flour and cook gently for 2 minutes


Pour in milk all at once and bring to a boil, stirring constantly


Add nutmeg, salt, pepper and cool slightly before stirring in beaten egg and Parmesan cheese

To Assemble Pastitsio
Grease a 9x13 inch baking dish


Pour half of the ziti and mix evenly in the bottom


Pour on cream sauce and spread to Completely cover ziti


Sprinkle with grated Parmesan cheese on top


Bake in a preheated oven for 45 minutes or until golden brown


Let stand 10 minutes before cutting

*Serve for dinner with a salad for a complete meal
*Servings – 12
*Etiquette tip: The salt and pepper travel together (like bride and groom). If someone asks for one of them, pass both together. The same rule applies to cream and sugar; they travel together.