Roasted Red Potatoes are good. Add some steak seasoning  to those roasted red potatoes and they are out of this world delicious! Who doesn't love potatoes with dinner?  And I'm slightly suspicious of anyone that doesn't like a good steak. So why not combine the two great tastes and make one amazing side dish? Roasting is one of the easiest ways to prepare potatoes. Playing around in the kitchen trying to prepare a not so boring side dish, I decided to mix my favorite flavors.
Roasted red potatoes sprinkled with Parmesan cheese and steak seasoning gives you everything good in one dish!  Tender potatoes that melt in your mouth, coated with the perfect seasonings makes this a win win!
This is actually one of the simplest side dishes you can throw together.  No potato peeling involved, just tumble the cubed potatoes right into the prepared mixture before baking. It really doesn't get any easier than that unless you go out for dinner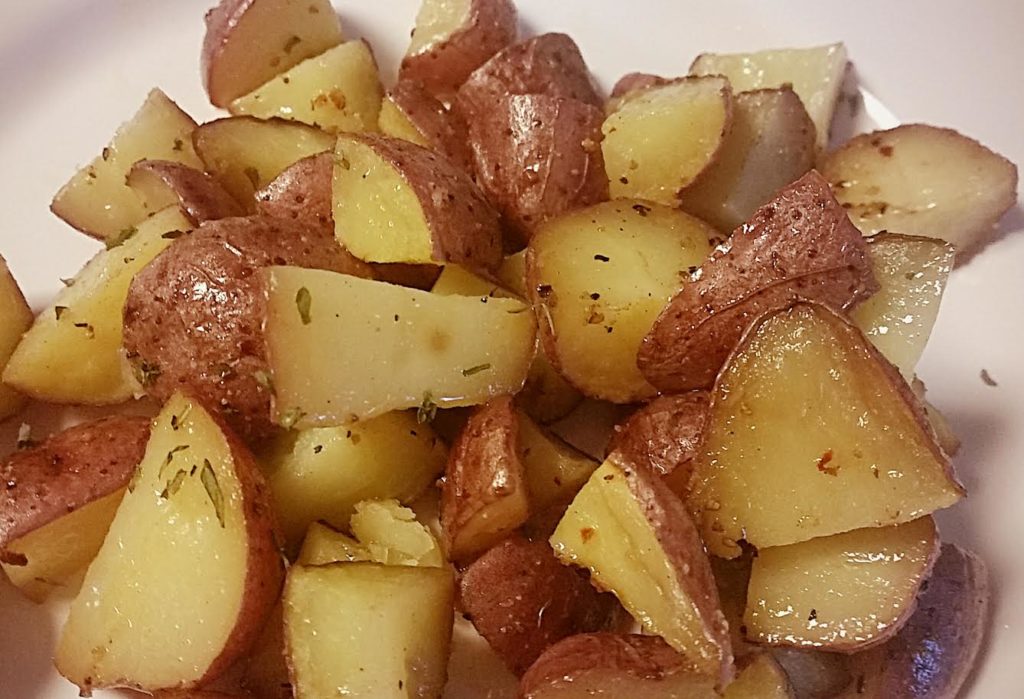 To make clean up easy, line baking sheet with aluminum foil.
Ingredients
1.5 lbs small red potatoes
1/4 cup oil
2 teaspoons steak seasoning
2 teaspoons Parmesan cheese
1 teaspoon sea salt